Journal Entry:
Thu Oct 7, 2010, 7:06 PM
:New:18 sept 2013
I still receiving questions about thi,s even the sale was over, thank u so much for the interest but unfortunately i would not do this ever again, since i lost the original files for this, it won't be reprint it ever again (and dean pillow p too)
So sorry
Hulla Guys~

remember this sexy beibeeeeh? My beloved CAsstieeeeelll? ====> :thumb177248093:
it just finished it's pillow sheet printing test
and will be delivered to me soon~



(bad photo from the printing shop)

Oww YYESS~! it's arrived~!!! the postman deliver it to my office and it reach at early morning~ i was like.."woooooo...., FOCUS!!FOcUS!!U have a lot of deadlines to be done today or your boss with eat u alive~!"

so here's my photos, sorry for bad lighting, i used my iphone camera~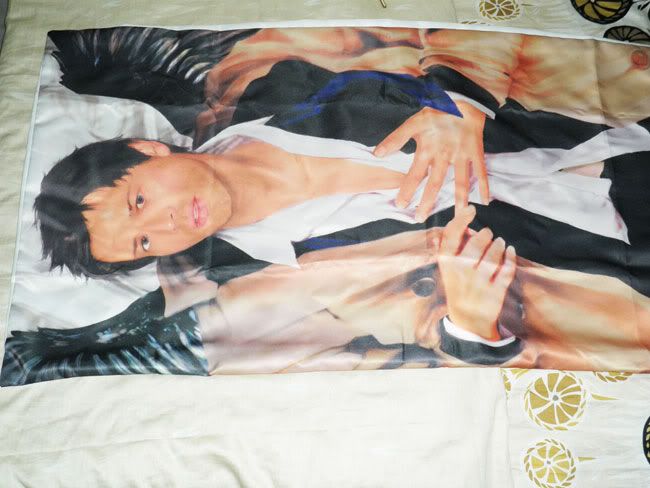 Fresh from the plastic wrap~ and..hey, it's smell nice as well~do the print shop washed it first?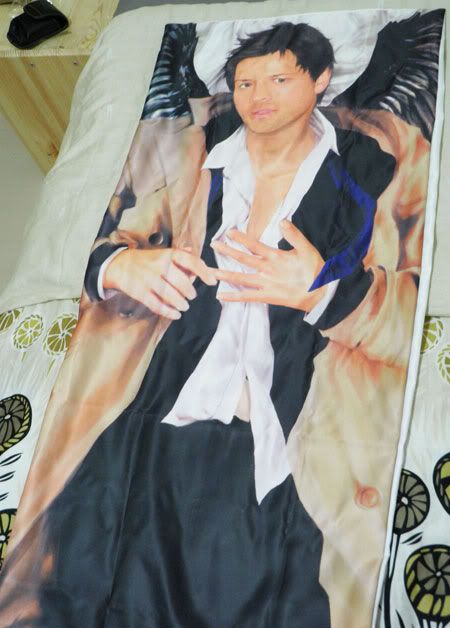 From different angle, sorry i can't take full body photo since the sheet is soo tall~



You can see the detailed of the sheet, they print it perfectly~ super highres 1,5 meters~!!!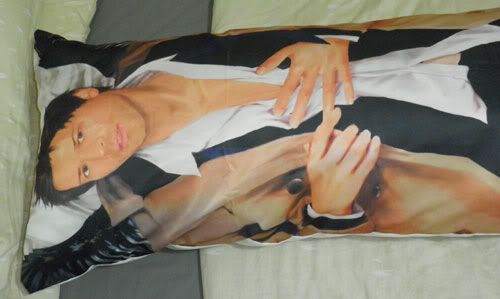 After been filled with pillow~ aaaaaaahhhhh...i believe my insomnia will getting worseeee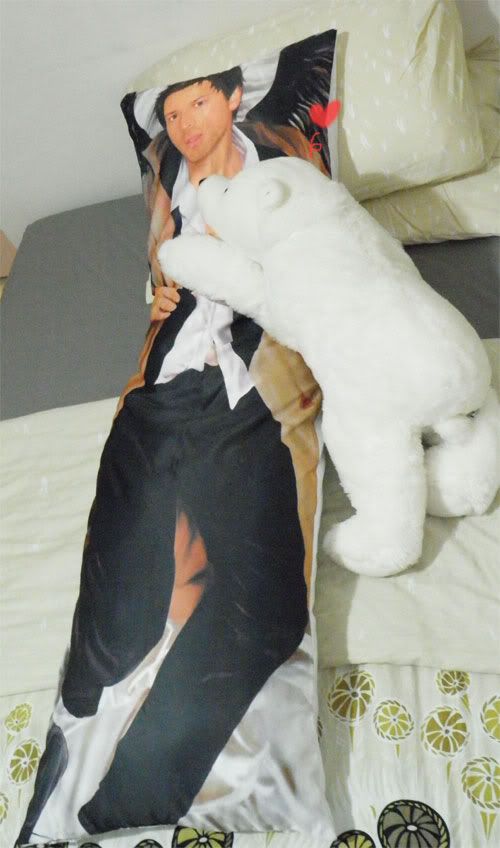 Even my cutie polar bear can't resist to give a bear hugXD~

this is probably the very first TV show hugging pillow/Dakimakura using semireal style everrr madeeeXD~
we should celebrate~


------------------------

anyhow, i also received a lot notes n message asking whether i will print more of this~
so, probably i will print a few extra sheets later on.

if one of u guys interested, just send me note:
i think i probably only be able to print 10 pieces since the printing is not cheap,
it would be around 45-50 USD (fiber material, wash able, 150cm x 50cm, one side print)
,depend how many orders we get, the more the cheaper~)

will update the news later on~



In order to support Misha's charitable organization:TheRandomAct===>

www.therandomact.org/wordpress…:
i will donate 10% for each sheet order we got, to random act
I'm not making any profit here, the price u paid is basically the print production cost~
i gain nothing from it and yet i will give 10% of the production cost u pay for SAVIN Da World~!!XD


We got 15 participants, and i'm more then happy~
it's "officially" closed now.

i will contact the printing shop today n will start sending everyone notes~
also, as i promised, i will donate 10% to randomact charity~

and..siggh......
i wish i can give this one to to misha himself.....
too bad i'm far from canada/us and i dont know where to sendTvT
perhaps if some of u guys attending con and he's there, maybe i can ask u to give it to him?TvT

ok, we reach 45 bucks (without shipping fee + paypal fee yet) so be sure the prepare you pocket money




Status:

1) DeanGrayson(payment pending)
2) SethMaxwell(SHIPPED)
3-4)

hagis-girl-saya

(2 pieces)((SHIPPED)
5) Lin-West(SHIPPED)
6) Shadows-on-the-moon(SHIPPED)
7) YaseiRaiden(SHIPPED)
8) LilJunnie(SHIPPED)
9) coffeeforhobos(SHIPPED)
10) kiasca(SHIPPED)
11) Mega-Society(SHIPPED)
12) Maigune(SHIPPED)
13) ichankobayashi(SHIPPED)
14) Tarrina(SHIPPED)
15) mladyhuntingdon(SHIPPED)





Random act charity report:
hiyah, just wanna let u know, I have send the first 60USD total donation from 14 sheets that had been shipped so far

Here's the paypal receipt




i will send the rest after DeanGrayson clear the total payment,will update again~



anyway~ Congratulation for Misha coz he become a father nowXD~ ====>community.livejournal.com/supe…
i still keep one extra sheet for him, so i can give it directly if i meet him in groceries stores (which is: will never happenTvT)

cheers